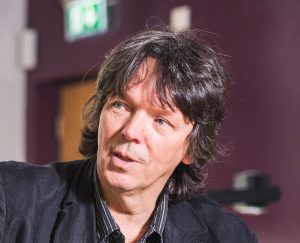 Thursday 24th October 2019
6:15 – 7:30pm
Queen Margaret University,
Edinburgh
Dr. Jörg Fachner is Professor for Music, Health and the Brain and Co-Director of the Cambridge Institute for Music Therapy Research at Anglia Ruskin University, Cambridge, UK. He is researching music and consciousness states, music therapy and treatment of addiction, depression, and in neurorehabilitation; currently investigating dyadic brain activity of therapist and patient in music therapy with EEG hyperscanning.
£15 +booking fee (full price)
£5 +booking fee (concessions)
We hope you will be able to join us for complementary tea and coffee in the Piano Bar from 6pm. We look forward to seeing you!